Pleasant Avenue Elementary
Pleasant Ave. Principal's Profile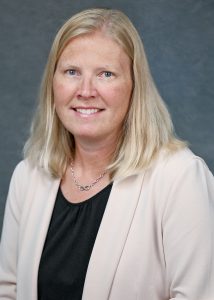 Corinne Cotter
Principal at Pleasant Avenue Elementary
Corinne Cotter is an administrator in the Greater Johnstown School District where she is the principal at Pleasant Avenue Elementary School, serving children in prekindergarten through first grade. She was named principal in December, 2017, after serving as the assistant principal at Johnstown High School for two years. Prior to her administrative duties, Cotter spent fifteen years in the classroom as a Social Studies teacher at Johnstown High School.
Cotter says she loves working at Pleasant Avenue, with a "hard-working staff that consistently puts students first." "At Pleasant Avenue, we are focused on building a strong foundation for students by teaching them literacy skills, instilling a love of learning and emphasizing the importance of being part of the community," she added. In her time at Pleasant Avenue, Cotter says one of her proudest accomplishments has been to increase family engagement by hosting educational activity nights that the entire family can participate in.
Cotter is an alumna of Johnstown High School, having graduated alongside classmates Scott Hale (current Principal at Johnstown Jr.-Sr. High School) and Robert Kraemer (current Principal at Johnstown's Warren Street Elementary School). She attended St. Lawrence University where she received a B.A. in political science, with minors in both economics and education. She received her Master of Science degree in curriculum development and instructional technology from SUNY Albany and earned her administrative credentials from SUNY Plattsburgh.
Cotter is married with two sons. She and her family participate in summer activities on the Sacandaga Lake and in the winter months, they ski at Oak Mountain and other mountains throughout New York. As a family, they enjoy golfing, boating and watching baseball games.